Main Content
it's the holidays
You do not care about anything!
Vélos Verts du Lot offers you rent electric VTC.
The bicycles will be delivered to you at your place of residence or at the start of your hike.
Open every day.
About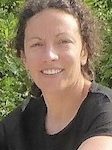 Gaëlle Beauvais, Manager of "Vélos Verts du Lot", graduated as BEES Monitor (french national diploma in Sport Education) and passionate about outdoor activities.
After crossing the Lot, I propose you to discover and enjoy the multiple landscapes of this magnificent department.
In total serenity thanks to a high quality material, easily accessible to all.
Gourdon (France)
Aujourd'hui
Temps clair
Vent : 2.3 km/h
Humidité : 68%
18°C
Mardi

Demain

27

°C

Mercredi

28

°C
Weather Layer by www.BlogoVoyage.fr